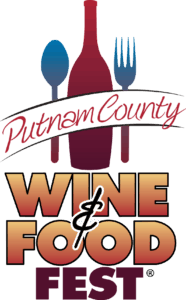 Contact:
Lauren Drummond
www.putnamcountywinefest.com
press@putnamcountywinefest.com
800-557-4185, Ext 3
FOR IMMEDIATE RELEASE
7th Annual Putnam County Wine & Food Fest Announces their new App
Patterson, NY –June 14, 2017 – The Putnam County Wine & Food Fest (PCWFF) is proud to announce the launch of their festival App. The convenient and practical app allows participants, for example, wineries, distillers, and ciders to easily update their own information, including what wines, spirits, and ciders they're serving. When they make a change, it instantly updates the app.  The administrator for the festival can also add and edit all the details, either with their phone or tablet, which instantly updates the app. Created by WineReach, the App is now available for free download in the Apple App store and Google Play store.
"This app allows us to reach a much wider and diverse audience. At a time when people enjoy apps and the simplicity of them, we are happy to now be part of that growing market," said President/Founder, Lauren Drummond. "This is an exciting milestone for the Putnam County Wine & Food Fest and will enable the company to become more competitive than ever. This App will make the process of obtaining essential information needed to market all participants, updates on schedules, etc."
This two-day festival will be held on Saturday, August 12th, 11am to 6pm and Sunday, August 13th, 11am to 5pm, 2017, at the Irons & Wine Restaurant and Westview Golf Driving Range (3191 Route 22, Patterson, NY). The Fest will highlight New York's and beyond most renowned wine, hard cider, spirit producers, food, arts, and crafts, culinary demonstrations, local and international artists.
"The PCWFF is my favorite type of festival, one that introduces me to local artisans and craftsmen that put everything they have into their product — not into an advertising budget. It's festivals like the Putnam County Wine & Food Fest that have introduced me to some of my favorite wines, and it's the reason I created the WineReach App, to help local festivals reach as many people as possible," said Billy Baughman, Founder.
Putnam County Wine & Food Fest's current sponsors and partners include: Hudson Valley Wine Magazine, HamletHub, Durant's Tent Rentals, Premiere Transportation and Verizon.
While the event is a private, for profit event, Putnam County Wine & Food Fest partners with local charities and this year's charity is Green Chimneys which affords them the opportunity to use a code to receive 60% of all sales tracked to code!
The Putnam County Wine & Food Fest is still accepting sponsorship, vendor, and volunteer applications.
Sign up for email alerts to get all the details as they are announced at www.putnamcountywinefest.com. For additional information about the event, and sponsorships, please contact sponsor@putnamcountywinefest.com, vendor@putnamcountywinefest.com. For information on becoming a volunteer, contact volunteer@putnamcountywinefest.com.  Follow us on Twitter (@winefoodfest) or like us on Facebook (Facebook.com/PutnamCountyWineFest), to stay in the loop on prize giveaways, vendor information, and all things wine and food related in the Hudson Valley.
Tickets are on sale now and going fast! Buy your tickets here: https://www.eventbrite.com/e/putnam-county-wine-food-fest-tickets-28588934272.
About the Putnam County Wine & Food Fest:
The fest brings together a multi-cultural audience while highlighting regional vineyards, local craft brewery, farmers, and arts and crafts coupled with highlighting an international mix of music and food. The fest is accessible to all transportation modes.
About WineReach:
WineReach was developed to help wine festivals with community outreach and sponsorship revenue. The app allows festivals the ability to update festival details in real-time. Wineries and other festival participants also can update product information in real-time. The WineReach system, offered at no charge to non-profit festivals, is made possible by the generous support of festival sponsors. Billy Baughman started WineReach in 2016 after spending the previous twenty-five years in the entertainment business as a producer and executive producer. He has been responsible for feature films, commercials, and most recently as executive producer of a social media content company, where he produced award winning viral videos. An avid endurance athlete, Billy recently completed the Santa Rosa Ironman, where he biked through the vineyards of the Russian River, Dry Creek, and Alexander Valleys. He couldn't have been happier. For further information, contact: Billy Baughman, WineReachApp.com, 323.546.9490.