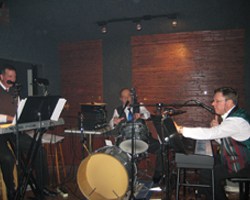 The Jim Marrone Trio performs music from the 60's right through to today and features a wide variety of genres from standards to soul, pop, rock, and jazz. You're likely to hear Frank Sinatra and the Black Eyed Peas covered in the same set. Jim Marrone has a long resume as a featured vocalist, recording artist and professional drummer. Steve Wright brings classical and jazz training to the piano, sax and guitar and creates the band's arrangements. Keyboard player and song-writer Noel Muyskens adds everything from bass to strings and brass.
Johnny Ciao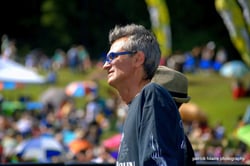 Culinary Rocker and True Celebrity Chef JOHNNY CIAO has cooked for the Who's Who of the entertainment, political and sports worlds. He has appeared on every major television and radio program around the world for the past 25 years. He continues to appear at Festivals and presents Benefit Shows for many charitable organizations. Johnny performs on harmonica with well-known musicians as he prepares his Inventive Cuisine Dishes and tells never before heard stories about his experiences and encounters. You can check out Johnny in action by clicking on these links: https://www.youtube.com/watch?v=CKah7OEe0PI, https://vimeo.com/146475504
Dean Shot Band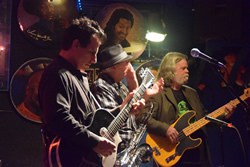 Vocalist and Guitarist Dean Shot's singing and playing explode with soul, self-expression, emotions and creativity. Dean's playing incorporates many diverse musical influences and draws from his unique experiences growing up in Northern New Jersey, surrounded by various cultures. Dean has been inducted into The Blues Hall of Fame as a "Great Blues Artist from New Jersey." Finding inspiration in a large variety of early American music, Dean's influences can often be clearly heard, yet he delivers a strong style that is most definitely all his own. Don't miss your chance to catch this terrific artist in motion!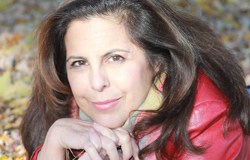 Kacey Morabito Grean
Kacey Morabito Grean, from Mike & Kacey in the Morning on 100.7 WHUD and Shine on the Health and Happiness Show podcast. A Putnam resident with a passion for all things Happy and Healthy! Learn more at www.kaceyradio.com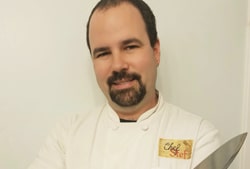 Chef Stef
Chef Stef is Stefan Fraundorfer; a 2004 graduate of the Culinary Institute of America, Hyde Park, NY with over 15 years of culinary industry experience. He offers personal chef services in the Hudson Valley including gourmet meal delivery, private catering, and public/private cooking instruction.
The Saints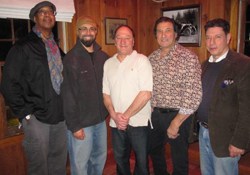 The Saints consist of five diverse and experienced musicians. Bob Angel is the saxophonist, and percussionist. Jimi (heaven) Lee let's his guitar takes you to new heights. Rich Garrambone is featured on keyboards while Tom Stella holds up the bottom on bass. Tom Seguso keeps the pulse going on the drums. For larger events, Female vocalists and additional horn players are added. The band is known for their rhythm & blues sounds, tight vocal harmonies, and jazzy horn arrangements.
Tracey Ceurvels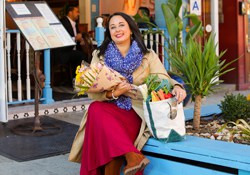 Tracey is a food and travel journalist and the creator of popular cooking and lifestyle blog The NYC Kitchen. She has been published in the Boston Globe, the New York Times, the New York Daily News, Relish, and Time Out, among other places. Tracey resides in Brooklyn, New York, with her daughter, Sabrina. Visit her at http://newyorkcity.kitchen.
Glenda Gee

Glenda Gee, Radio Personality/Host, in 2008, she started her own radio show called "The G&G Morning Mix Show" which airs every Saturday mornings at 9am-12pm on Busy Radio 103.3 FM Hartford, CT. (busyradio.com). The G&G Morning Mix show also syndicates in St Maarten on www.wheretheflex.com and in Florida on www.nattypowerradio.com. Aside from radio, Glenda Gee also host events from concerts, festivals charity events, birthday parties to name a few. Glenda Gee has won "radio personality" of the year and "radio show of the year" for four years in a row in Hartford, CT.
Ras Zion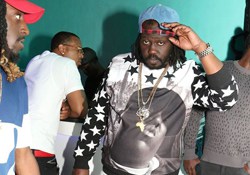 Ras Zion whose real name is Valburn Brown, is a dancehall reggae artist from Portmore, Jamaica. He is known for his powerful and unique delivery which brings immediate attention to the strong message in his music. A versatile artist, he grew up in the Southboro section of Portmore surrounded by the vast amount of talent that resided in the part of Jamaica that is famous for producing the most talented artist and musicians. He recorded his first song in 1995 for Tixie McDonald from Anchor studio. He migrated to the United States in 1998 to further his music career. He has performed alongside other international Reggae artists such as: Sizzla, I-Octane, Capelton, Beres Hammond, Coco Tea, and others. No stranger to music, his uncle, is legendary Reggae singer, Al Campbell. Ras Zion just released his new EP, "Child of an African King," produced by NolandingKushiFace Records, available on iTunes.
Dajah

Formerly of the Jamaican soccer team, Reggae Boyz, Lenny Hyde Jr., now a recording artist name Dajah. In 2016 Dajah won Hartford Connecticut's "Artist of the Year" and "Most Improved" awards. Dajah is the son of coach Lenny "Teacha" Hyde Sr. And brother of Olympic runner Jaheel Hyde.
Roushell Riley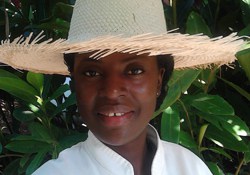 Pastry Chef Roushell Riley has made a career of creating decadent desserts. The passion she possesses is evident in her meticulous attention to detail the delicious pastries she creates, the likes of which have been polished by attending a culinary institution in Jamaica. She currently practices her craft at Round Hill Hotels & Villas, one of Jamaica's most luxurious resorts, which not only enhances her experience, but allows the opportunity to cater to an international audience. Chef Riley, also plays the role of mother and wife, effortlessly pours her love into her skills and works toward achieving an even greater skill level by pairing local flavors into her pastry creations. Chef Riley will be demonstrating, Banana Nut Bread.
Reinjah Band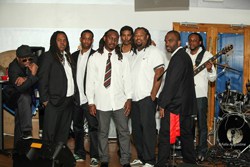 Hailing from "The Nature Island "of Dominica, Reignjah Band consist of Joey, lead vocals, Ali, programmer and keyboards, Ryan, drums, Hagan, guitar, Josiah, rhythm keyboard, Akim, engineer, Duane, Bass, and Hefner, lead vocals. The band performs various Caribbean genres from Soca, Compa, Zouk, Reggae, R&B, Hip Hop, and Bouyon. They have performed at the Pleasantville Music Festival and other venues across the states. They have just released their new CD, We Live "2017 Bouyon" (Dominica).