When this Nashville Universe Music Award Nominated Duo is not caring for their rescue farm in Sussex NJ, they surely are taking the Nation by storm performing their Country Blues Music! Signed to Whiskey Hill Records in 2017, this amazing Duo is not only talented but very personable and unstoppable! Loved by everyone who they meet. Not only does this powerful duo play killer music, they are as well hosts on two FM Radio shows. 107.9 Vernon FM & 103.7 WPWL, Pawling, NY. Their goal is to promote Local Music and Venues and building a strong community for musicians. Whiskey Crossing's original song "Sapphire Wind" was nominated for Song of the Year 2018, also the group was nominated for Duo of The Year on Nashville Universe Awards. Bringing a new sound to Country Music, the group consists of Tina Marie on lead powerhouse show-stopping' vocals compared to the likes of Janis Joplin and Stevie Nicks; Andrew Gallagher completes the dynamic duo with lead vocals, captivating harmonies, being known as NJ's only "Whiskey Grummer" playing his guitar while kicking a drum.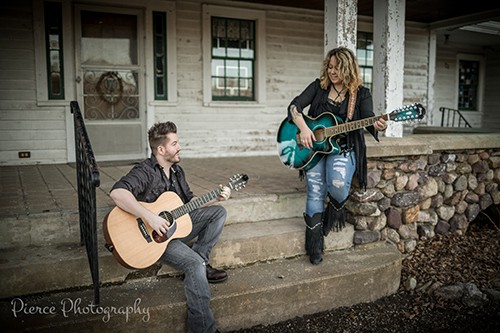 StompBoxTrio is a Western Mass based band that reaches deep into the wellspring of vintage American blues, gospel and soul to bring folks a hip-shaking, foot stomping great time! and soul music into the 21st Century. The trio is made up of Evelyn Harris on vocals, David Rodriguez on upright bass & foot tambourine and John Cabán on steel "Dobro" guitar & stomp box (an analog bass-drum/porch stomper pedal). StompBox Trio came together as a one-off gig project, and from the first rehearsal, they found their collective sound, feel and mutual love and admiration for American roots and blues music. The history and tradition of the music was something they wanted to further explore and share with people of all ages for a long time to come.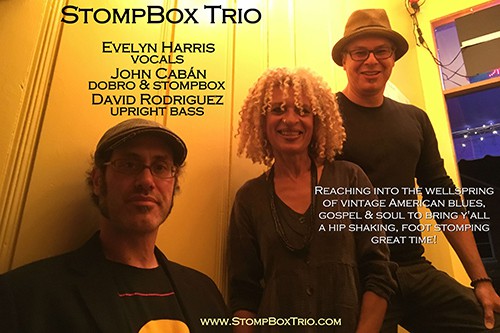 Celebrity Chef Johnny Ciao
Culinary Rocker and True Celebrity Chef JOHNNY CIAO has cooked for the Who's Who of the entertainment, political and sports worlds. Johnny performs on harmonica with well-known musicians as he prepares his Inventive Cuisine Dishes and tells never heard stories about his experiences and encounters.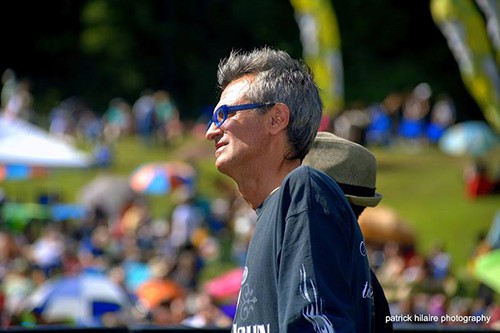 At the age of 11, she began to learn and studied under the famous pipa performers. During her studies at the Communication University of China, she participated in the University Folk Orchestra and has been a soloist. Currently, she is a full-time teacher at the District Qionghua Guzheng Teaching Center and the Hexing Art Center. She often performs solo performances at the New York State Government, New York City Hall, World Trade Center, Times Square, various large cocktail parties, live English TV stations, tourist resorts, various Asian festivals and ethnic festivals. As a soloist of the New York Chinese National Orchestra, she participated in many performances at the Merkin Concert Hall at the Lincoln Center.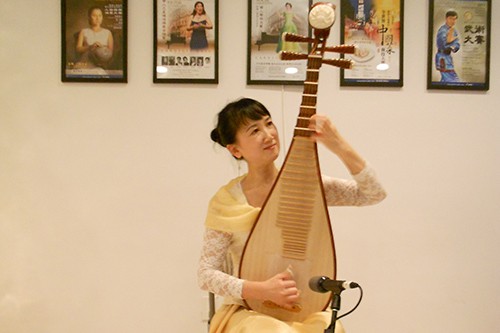 Riverrun, a folk/rock/blues trio, got their start at the Riverrun bookstore in Hastings, NY in the early 1990's, when a group of local musicians revived a 20-year tradition of performing at the bookshop on Monday nights. Back then, Riverrun was comprised of local players: Adam Hart, percussion and vocalist; Ken Tucillo, guitar and vocalist; and Joan Indig. Then in 2016, Joan left the group, and was replaced by bass player and vocalist Ken Kaufman. They play regularly at many local venues in lower Westchester, including community activism and environmental fundraisers to protect greenspace and the environment in Westchester such as Friends of Wickers Creek Association, and the preservation of the Burke Estate in Hastings from developers. At their outdoor shows, they utilize solar panels to fully power their PA. They are working on their second CD, yet untitled, is scheduled for release in late 2018.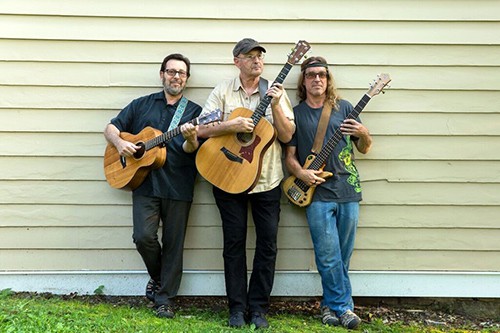 Growing up in the city of Vitoria in Brazil and sharing a room with his twin brother Arildo was the first person to give him his musical influence. While living in Brazil, he used to listen to a lot of classic rock like King Crimson, Jimmy Hendrix and Jethro Tull. Arildo received his first guitar at 10 years old. While studying at the Sao Paulo School of Music, he gained the love of instrumental, bossa nova, jazz, tropical, American folk, classic rock and Reggae. Arildo moved to the states in 1990 and he developed a passion for all genres. Besides playing the acoustic guitar, he also does Italian vocals. He also has a band Endigo who has toured throughout the Tri-State area. Now through his words and his music, he is happy to share this with everyone. His complex and simple ways of telling a story; sometimes his story…through music.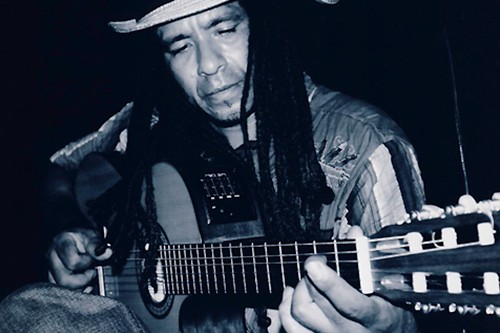 Kacey Morabito Grean, from Mike & Kacey in the Morning on 100.7 WHUD and Shine on the Health and Happiness Show podcast. A Putnam resident with a passion for all things Happy and Healthy! Learn more at www.kaceyradio.com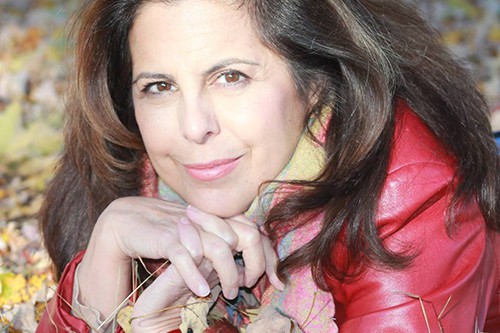 Desmond Green is the Owner/Operator/Chef of Desmond's Kitchen. His love for cooking authentic Jamaican food started as a young man in his homeland of Jamaica. "I love seeing people enjoying my food. It gives me great joy to know that my gift is nourishing their souls."
Desmond uses his grandmother's secret spice combinations to bring out the flavors of his dishes. His specialty Authentic Jerk Chicken will take your palate back to a day on the beach in Jamaica – partnered with his handmade Festival, will be just the mental escape to the islands your body is missing. He prepares and seasons his jerk chicken to perfection. It is 'jerked' in his unique jerk pit – he designed and welded. It travels with him on a trailer, everywhere he goes.