They first met in 2004 as original founding members of the Guys Night Out Band, a local Hudson Valley favorite. About five years ago, they decided to try their hand at a more stripped-down acoustic style. That move has proven successful, as attested to several shows they performed throughout the New York tri-state area. In December 2018, Ang 'n Ed won a singer/songwriter competition at Keegan Ale in Kingston, NY with their song "Guardian Angel."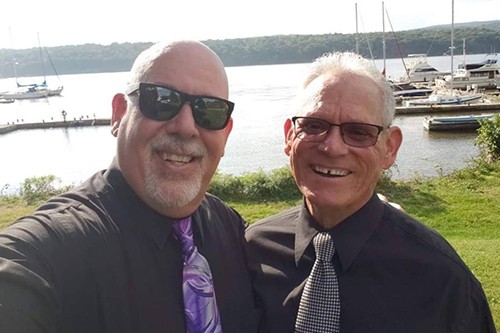 Based in Poughkeepsie, NY, rock trio consist of three original members. Steve Mulvaney on lead guitar and vocals, Rick Gilroy on bass, acoustic guitar and vocals and Paul Gilroy on drums and percussion. This rock, blues, acoustic and original group, have been together for over 20 years and are still going strong.  They released their first CD in 2000 and are currently working on and recording new material.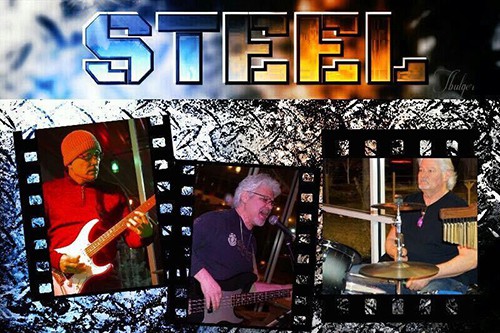 The Cadillac Brothers duo cover many genres from Swing, Motown/Soul, Classic Rock, Country, Folk, all the great stuff, from any era. The Cadillac Brothers features Andy Rutcofsky on vocals/saxophones /flute/harmonica/guitar and Kenny Kaufman vocals/acoustic guitar.  They are both front line members of "The Stonehill Band" and sidemen in many other projects as well.   The two have a unique chemistry exemplified in their harmonies, improvisational spirit and collective passion for the music; outstanding musicians that truly enjoy performing and putting out great vibes whenever and wherever they play.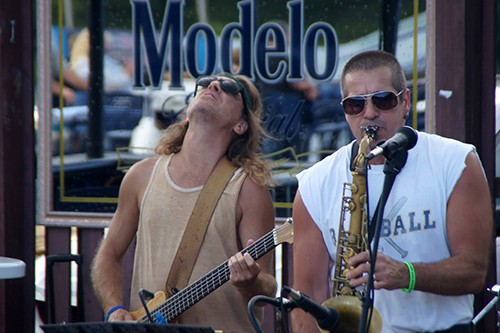 They are a collection of friends, from the Fairfield County CT and Putnam County NY areas, who loves to play the great Classic Rock n' Roll music. Their age ranges from twenty to sixty so their music covers a range of music from that era. The group who have been together for more than ten years consist of Michael De Caro, Vocals, Percussions and Harmonica, Elisa De Caro Bayersdorfer, Vocal and Percussions, Anthony Norcia, Bass Guitar, Pauline Norcia, Drums, Dan Hite, guitar, Mark McBeth, Guitars, Vocals and percussions, Jim Daleo, guitar and vocals.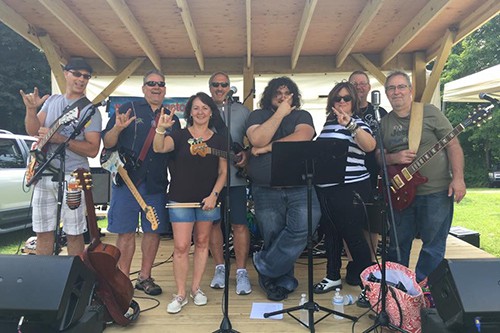 Kacey Morabito Grean, from Mike & Kacey in the Morning on 100.7 WHUD and Shine on the Health and Happiness Show podcast. A Putnam resident with a passion for all things Happy and Healthy! Learn more at www.kaceyradio.com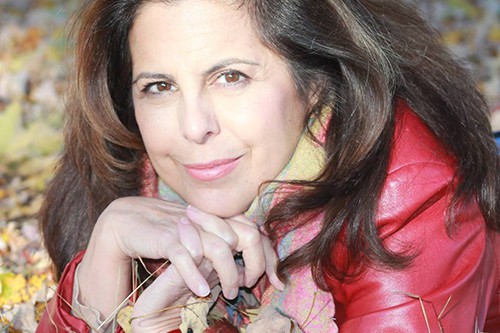 Consist of Kenny Williams, Bass, Doug Varady guitars/Vocals, Alan Copeland, Drums/Vocals, Gary Broderson, Keyboards/Vocals, and Paul Toscano, Harmonica/Vocals. They play an incredible selection of Rock, Soul, Blues and Funk music. Always engaging and looking to have some fun. Special Sauce has just the right ingredients for great music, A recipe handed down through years of experience and reliability!!!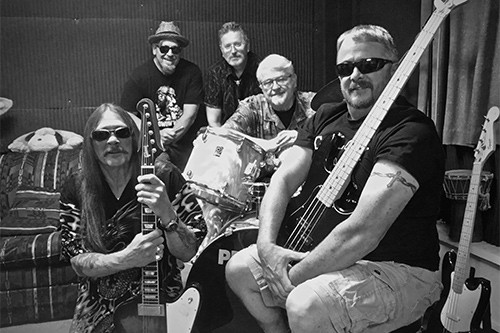 Their roots go back to 2007 when founding members Stuart Weiss keyboards & acoustic guitar and Larry Garcia bass guitar & vocals joined forces with the goal of forming a great classic rock cover band.  They soon united with multitalented Adam Berk lead/rhythm guitar, acoustic guitar, keyboards & vocals who helped define the band's direction and vocal driven sound.   Adam recruited his college buddy and former musical partner, Alan Baruch, lead/rhythm guitar, mandolin & vocals, to the group to add further depth and variety. Then, veteran Westchester timekeeper, Rudy LaPick, drums & vocals, was invited to hold down the band's rhythm section and has indeed proven to be the heartbeat of the band.  Each musician has over 35 years' experience performing with groups throughout the Tri-state area.  The Thornwoods have proven themselves as one of the area's most versatile bands by taking on five decades of popular rock & pop tunes, many of which no other band dares to cover; songs that offer mass appeal across multi-generations.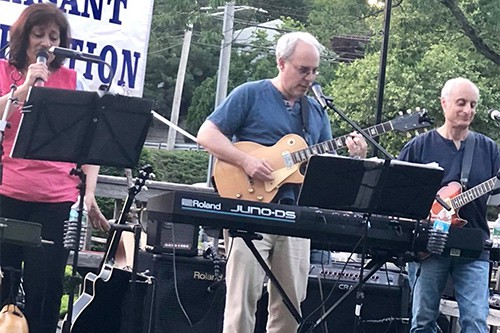 Maruska Osman, KAS Spirits – Mixology Demonstration
Marushka Osman is Co-founder and a managing partner of KAS Spirits, NY producer of KRUPNIKAS a Spiced Honey Liqueur that is a Traditional Lithuanian drink. She has been managing her own, as well as other businesses for over 30 years. In the eighties, while living in San Miquel de Allende, Mexico, Marushka started a business importing and selling clothes. She later created and managed a complete laundry facility and service – Lava Magico. Having arrived to the US in the mid-nineties, she worked as a head hunter for a number of technical and executive personnel search companies. Moving to and living in Mahopac NY since 2002, she managed Rick's Seafood Market and Restaurant. Later, she became a senior project administrator at Candela Systems, an East Coast Lighting company.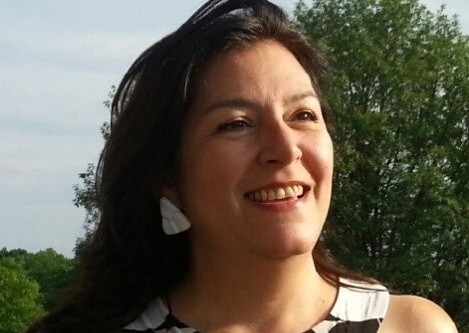 Based in Yonkers, NY, The New Administration are a five-piece band bringing their unique spin on deep cuts of funk, R&B, and psychedelic soul to NY audiences and beyond.  By day, the band's members are all educators and educational administrators in the NYC area; by night, they transport audiences to a funky transcendence as they serve up delectable slabs of rhythm for your listening delight. Reaching deep into their grab bag of soul-funk, their only aims are to please you and to put you to work… getting down. The New Administration are Dr. Julie Avina – Bass; Mr. Lukas Bauer – Drums; Dr. Aaron Flagg – Trumpet/Keyboards; Dr. Zachary Maggio – Guitar; and Principal Brady Smith – Vocals.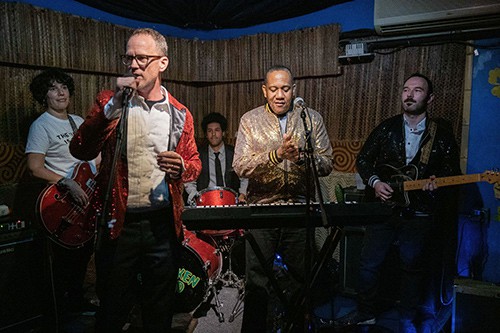 You may not think of New York's Hudson River Valley as the home of a boundless music scene, but you'd be surprised at the number of heavy hitting musicians who call it home.  One of those being singer/songwriter/guitarist Pat O'Shea.  The former sideman continues to impress with his well-crafted songs, strong musicianship and a band that will make you take notice.  His resume is equally impressive and includes six years playing guitar for the legendary Levon Helm, countless shows backing Blues greats James Cotton and Hubert Sumlin, as well as collaborations with Jimmy Vivino (Conan O'Brien, The Fab Faux), David Johansen (The New York Dolls) and Larry Campbell (Bob Dylan) among others.  O'Shea's songs are pure American,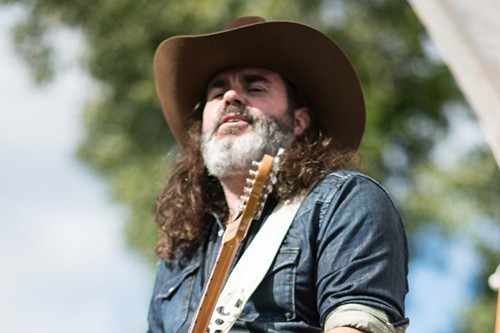 Joseph Cunha, Twin Stills Moonshine – Mixology Demo
Joseph and Patricia Cunha are the owners of Twin Stills Moonshine, a family owned, and operated farm crafted distillery located in Riverhead, NY using old Portuguese traditions learned from Mr. Cunha's late grandfather who passed away in 2006. Joseph learned that when his grandfather was 14 years old, he oversaw the stills and his great grandfather farmed the lands in which he owned. In the winter months, his parents would take Joseph to Portugal when the stills were at full force and during those visits, he learned about the distilling process and this is where his passion was born. Once the distilling process started, it would go on for months and the primary spirits that had been made was "Grappa". When his grandpa died, Joseph wanted to recreate the legacy that had been left behind. In March of 2016, Joseph and Patricia Cunha opened up their own distillery and brew their moonshine (known as corn liquor/whiskey) made from a locally sourced corn mash that is fermented for weeks before being transferred into imported copper stills similar to the equipment his late grandfather used. The spirit is then infused with seasonal flavor such as strawberry coming from a local farm. They create small batches with 100% natural ingredients that are in season. A fun fact, the distillery was named after the twins stills that were imported from Portugal that is used to make their products.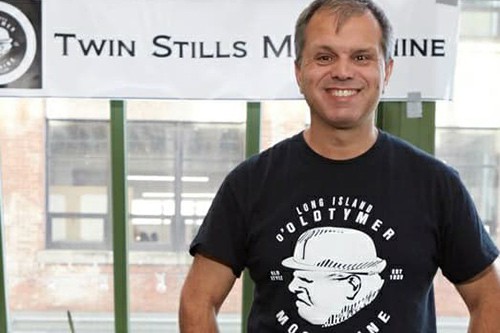 Dave Cryer with Gusto Della Vita – Cooking Demonstration
Gusto Della Vita is a family run business that opened 6 years ago and sells gourmet olive oils and balsamic vinegars.  Mr. Dave Cryer has been in the food service industry his whole life and has a passion for creating new flavors and pairing them.  Through his travels, he loves to sample local cuisines, which has helped him broaden his recipe repertoire.  A fun fact, flavored oils are now replacing butter in cooking.  Mr. Cryer will be preparing a few different items using flavored oils and balsamic vinegars.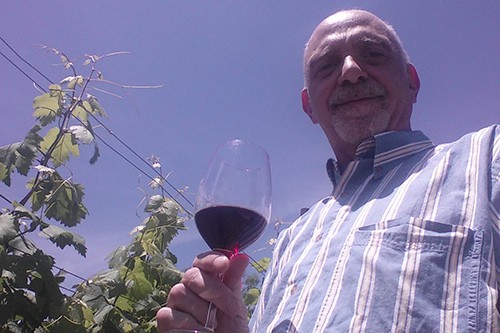 Clayton Smith with Glynwood Farm – Cooking Demonstration
Clayton acts as Glynwood's Development and Communications Coordinator, connecting the public with the organization and its mission, as well as building relationships with donors to ensure that the organization can continue its mission as an impactful part of the Hudson Valley's food culture. Glynwood's Farm Store offers fresh seasonal vegetables and pasture-raised beef, pork, lamb, goat and chicken, which is produced right on their own farm.  Their store is open during the summer and fall months. Stop in to purchase something delicious for dinner!  They also carry a selection of locally sourced goods such as milk, eggs, cheese, seasonal fruit, jam, honey, snacks and homemade soaps.