When this Nashville Universe Music Award Nominated Duo is not caring for their rescue farm in Sussex NJ, they surely are taking the Nation by storm performing their Country Blues Music!  Signed to Whiskey Hill Records in 2017, this amazing Duo is not only talented but very personable and unstoppable! Loved by everyone who they meet. Not only does this powerful duo play killer music, they are as well hosts on two FM Radio shows. 107.9 Vernon FM & 103.7 WPWL, Pawling, NY. Their goal is to promote Local Music and Venues and building a strong community for musicians. Whiskey Crossing's original song "Sapphire Wind" was nominated for Song of the Year 2018, also the group was nominated for Duo of The Year on Nashville Universe Awards.  Bringing a new sound to Country Music, the group consists of Tina Marie on lead powerhouse show-stopping' vocals compared to the likes of Janis Joplin and Stevie Nicks; Andrew Gallagher completes the dynamic duo with lead vocals, captivating harmonies, being known as NJ's only "Whiskey Grummer" playing his guitar while kicking a drum.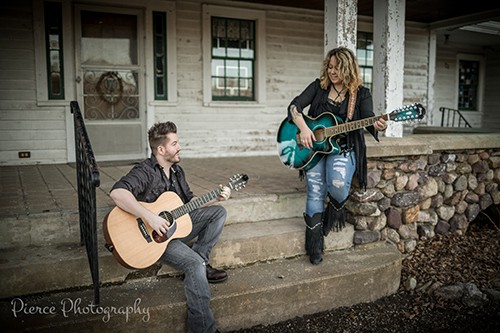 StompBoxTrio is a Western Mass based band that reaches deep into the wellspring of vintage American blues, gospel and soul to bring folks a hip-shaking, foot stomping great time! and soul music into the 21st Century. The trio is made up of Evelyn Harris on vocals, David Rodriguez on upright bass & foot tambourine and John Cabán on steel "Dobro" guitar & stomp box (an analog bass-drum/porch stomper pedal). StompBox Trio came together as a one-off gig project, and from the first rehearsal, they found their collective sound, feel and mutual love and admiration for American roots and blues music. The history and tradition of the music was something they wanted to further explore and share with people of all ages for a long time to come.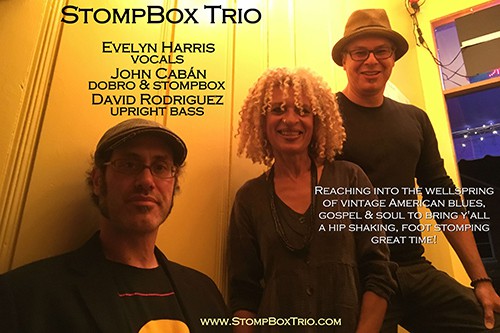 Celebrity Chef Johnny Ciao
Culinary Rocker and True Celebrity Chef JOHNNY CIAO has cooked for the Who's Who of the entertainment, political and sports worlds. Johnny performs on harmonica with well-known musicians as he prepares his Inventive Cuisine Dishes and tells never heard stories about his experiences and encounters.