Kevin Bayersdorfer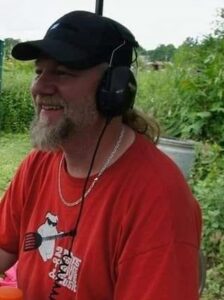 Kevin's love for music and tinkering began at an early age. He started taking apart electronics at 8 years old and began playing guitar at 9. He started modifying guitars at 12 years old. At this point he also began adding different speakers to his parents' home stereo system, always looking for improvements in sound. At 16 he moved his passion to car stereo systems. At 19 Kevin attended The Institute of Audio Research in Greenwich Village. Though he did not pursue a career in the field at the time, it began his lifelong pursuit to study and research audio. Since then, Kevin has played in numerous bands playing both guitar and bass. He has also done sound for many local bands and festivals. Kevin says his main job is to connect the artists with the audience transparently, working with the performers to get their vision across
Chef Marcus Guiliano: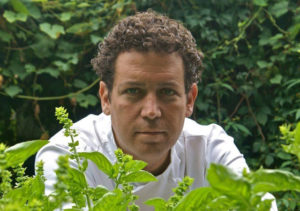 He is an award-winning chef, green restaurateur, real food activist, restaurant consultant, business author, and wine travel organizer. Marcus and his wife Jamie opened Aroma Thyme Bistro in 2003 which has become one of the Hudson Valley's most awarded restaurants. Chef Marcus began his wine training at The Greenbrier in West Virginia. Marcus is known for in-depth knowledge of Italian, New York, and Mexican wine. And his knowledge on spirits is equally impressive. In 2017 Marcus founded VIP Winery Vacations and began boutique wine tours to Italy, Spain, New York, and now Mexico. Traveling with a chef that knows the winery owners brings this experience to a whole other level. To Showcase Hudson Valley Wineries, Marcus launched HudsonValleyWineTours.com,  providing your own dedicated driver for all the hotspots in the Hudson Valley. Chef Marcus & Aroma Thyme was featured on CNN, Dr. OZ, New York Post, New York Times, TEDx Longdock, Best Chef's America, Sierra Club Magazine, Huffington Post, International Wine Masters, Bottom Line Publications, Smithsonian (Online) and Organic Spa Magazine. The Colorado Dept of Agriculture stated, "Marcus Guiliano is the Willie Nelson of Farm to Table." Recently, OneGreenPlanet.com named Chef Marcus as one of the "5 Food Activists Helping to Make Big Changes."
Simone G and Earth of Reggae Rock:


Simone G and Reggae Rock are a lively all-star ensemble of top-notch musicians who record and tour with artists across many genres but often the group's founders will perform as a compact duo act. The band consists of founding members; Singer, Simone G, former backing vocalist for Stephen Marley as well as Julian Junior Marvin's Legendary Wailers; and Keyboardist/Producer Earthman Maxwell, also formerly of The Legendary Wailers and producer of Nasio Fontaine's album "Living in The Positive" which garnered the artist a major record deal at the time. 
Along with the Marley family Simone has also worked with Al Anderson of The Wailers, Causion, Third World, Marcia Griffiths, Glen Washington, Talking Dreads and many more. Her vocals can be heard on a multitude of recordings including Burning Spear's Grammy nominated album "Our Music." Simone's "Golden Voice" and genuinely warm personality makes her the perfect front woman.  
As Reggae Rock's musical director and keyboardist, "Earth" creates the band's fusion style. He is also an accomplished illustrator. After interning at Marvel Comics, he went on to work for Archie Comics illustrating the highly popular "Sonic the Hedgehog" series. When Reggae Rock performs as a duo Earth has the added responsibility of recreating all the songs from scratch to deliver a full band sound with complete instrumentation.  
SG & RR encourages everyone to have their dancing shoes on as they rock the place with sweet Caribbean rhythms from the classic to the modern. Like Bob Marley said, "Every little thing is gonna be alright," so join them as they bring their eclectic irie vibes to your neck of the woods. 
Jaime Hype Ultra Karaoke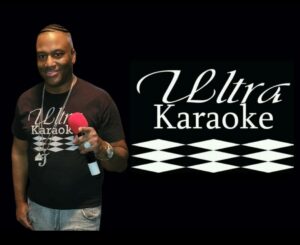 Bring your singing voice …   Jaime Hype will get you going on your way.
Ricki Erik: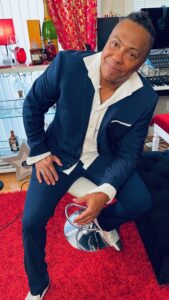 Born and raised by Native Jamaican parents, Ricki Erik is a multi-talented singer-songwriter, producer, musician, and actor. Now a local Bostonian, he jams with a 3-member band, Trif3cta, when is not filming, or working on his solo music.  His latest album, Generality: Volume 1, was produced by him and collaborated with two-times Grammy Award winners, Paul Fakhourie and Gennaro Schiano who produced his song on the album, "Here I Come Baby."  Ricki Erik pushes the envelope of authenticity even further as his listeners through his exploration of different genres.  His discography weaves through genres – from Pop to Rock, Country, and Blues, even Latin, Reggae and R&B.
Laury Webb: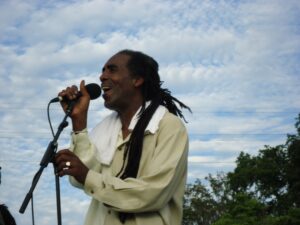 Laury Webb has been a fixture on the New York reggae circuit for several years. His original and unique blend of reggae music is suited for any forum and seeks to bridge generation gaps. With a unique style, Laury ignites and explodes on stage. He has performed at some of New York city's premier music venues, including Lincoln Center's Alice Tully Hall, the Village Gate, S.O.B.'s, the Ritz, Central Park Summer Stage, the Brooklyn Bowl, and other venues. He has also performed alongside Matisyahu and Snoop (lion) Dogg at B. B. King's and the Catalpa Music Festival.
Nisheé
Nisheé Scott was born in Los Angeles, California and lived in several states in the United States. Gowing up, she sang in school and church choir. At age five, she learnt how to play the piano and played alto saxophone in an elementary school band. Her inspiration comes from songs by Michael Jackson, Sade, Barbra Streisand, and JayZ. Nisheé sang and recorded with NY based jazz fusion, funk, rock, and Reggae bands. While working with Judah Tribe lead by Josh David, began collaborating with producers Eric Toussaint and Finesse of Roots Life Music. Nisheé also has a podcast featuring honest conversations and interviews including motherhood, friendship, musicianship, and entrepreneurship. Her song, "This Wind" is currently streaming on the True Queen Riddim EP. The Roots Life Music production on Jackson Yard Records. It features Tuff Like Iron, Queen Omega, and Joanna Teters. She is currently working towards her Pro Tools User's Certificate and is a graduate with a Bachelor of Science in Audio Production from Full Sail University.
DJ Sagi of Reggaevybes.com: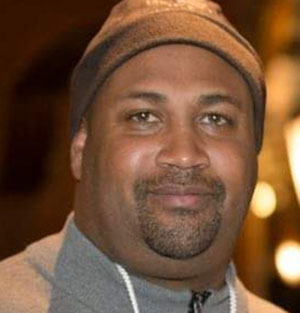 He is of Reggaevybes.com, has been spending all the hits favorite tunes for over three decades from Festival songs to all the newest hits. He has done stents on 93.5FM, 105.9FM, and various other radio stations throughout the New York metro area. He started 101.7 in Jamaica and has been an Internet radio Pioneer since the inception of Internet radio. Most recently he has backed up Derek Barnett in the Statement Band for a Christmas party as well as events for various groups and non-for-profit organizations you will surely be entertained by the music he is going to play, and you never know he might bring a couple friends with him.
Shae' "GOLD EN' VOICE" Lawrence: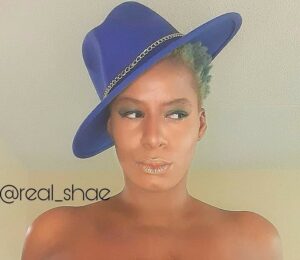 Shae is a singer/songwriter/pianist and entertainer from The Bronx New York City Area. Born to Jamaican parents in the heart of the "Boogie Down" Bronx, Shae' has successfully incorporated her Caribbean Roots, her R & B flavor, Powerhouse Vocals and Hip Hop Edge along with a unique vibe into her music. This has created a very uncanny sound and energy signature. Shae' has also written and sang on records with the legendary Hip-Hop Group the Lox. She added her beautiful vocals, melodic style, and impeccable writing skills on Style P's "The Phantom and the Ghost" Album. The song is entitled "Other Side" which she co-wrote in the studio alongside this Hip Hop Icon. Shae' Lawrence has also penned and sang on a record with Sheek Louch of The Lox entitled "Hood in you."
Isa Blues:
A 23-year-old artist hailing from New Rochelle, NY, Isa Blues emanates a radiant and soothing energy through her gift of song. Originally following her first love of volleyball on a division one scholarship, Ìsa developed a penchant for songwriting during her freshman year at Loyola University in New Orleans (the school boasts notable Alumni such as Harry Connick Jr. & G-Eazy). Graduating in 2022 with a degree in Popular and Commercial music from Loyola, Ìsa unequivocally expanded her breadth of the industry at large, and in May of 2022, she released her first single 'Runnin Start'. Sultry is a more-than-adequate appellation to surmise the R&B singer, whose signature timbre flawlessly hits you like a shot of whiskey, straight no chaser. Carrying the torch of authentic & genuine sonics that harken back to luminaries such as Amy Winehouse & Nina Simone, Ìsa's sonic DNA also contains elements of Bon Iver, Ingrid Michaelson, and Birdy. Outside of music, Ìsa is a self-described "introvert" who cherishes spending time with family and loved ones. A true-blue artist down to her core, she is also steadfastly pursuing a career in acting, being cast in the productions "Tinman" and "Don't Talk." Ìsa intersperses elements of cinema and literature within the walls of her musical creations. Striking a long-distance musical bond with producer Gamal Abdu on the platform SoundBetter, Ìsa is preparing to release her first single of 2023. Aptly dubbed 'Piece of Mind,' Ìsa exclaimed the record is a byproduct of "divine timing." The song harbors a unique form of personal catharsis to Isa. When you are in a toxic relationship with someone, and they expect you to be your "piece." A beautiful North Star of what is to come, Ìsa intends to continue to build her fan base brick-by-brick, with genuine connection acting as the octane.
The Matt Coffy Band:
The band has been playing the regional NYC/NJ scene for the last 20 years. With decades of stage experience behind them, the band continues to build, winning over new music fans. The Matt Coffy Band blazes new sonic journeys into the southern rock and americana roots revival scene. The band centers around a classic "southern rock jam" singer and guitarist duo that combine a charismatic frontman and electrifying guitarist playing over the top. With crowd friendly "sing along" melodies and captivating engagement, the band commands the stage when they perform live.
On the band's 2021 album "Dream Believer," one can find great songwriting along with their signature southern-fried boogie sound which has captured national radio attention and press accolades. That is no accident; the new album is supported with impressive star power, including Grammy-nominated Scott Sharrard on slide guitar (Gregg Allman Band) Eric Finland on Keys (Jaimoe's Jazzy Band) and background vocals from Joe Blanton (Bluefields, Dan Baird of Georgia Satellites Fame) to pack a powerful southern soul punch. The band is into the "rock 'em until they drop" attitude while holding on to ride the Americana vibe, then peeling off onto an ass stompin riff before tying it all together without a hint of pretense. The Matt Coffy Band puts on a high wired, amped-up rocking show. Filled with seasoned pros, this band is hot!
Genevieve & the BQE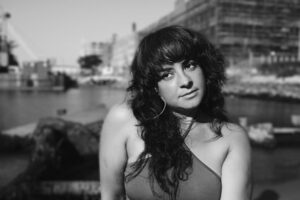 Genevieve Faivre is an NYC-based vocalist, songwriter, pianist, and bandleader. After training in classical voice for over a decade, Genevieve moved to New York City in 2015 to pursue music professionally. Since then, she has become a highly sought after vocalist, performing at acclaimed venues including 54 Below, Teatro Latea, The Red Pavilion, Theater for the New City, and Webster Hall. Genevieve's music is a unique blend of soul, jazz, bossa nova and pop influences with elements of improvisation. Her work has been used in feature films which recently debuted at the Cannes Film Festival, 2023.
Jake Wildhorn
Guitarist and singer Jake Wildhorn, based in North Salem, has set his sights on becoming the next big Rock songwriter of a generation. The gritty, genre blending artist is an amalgam of the incredibly rich history of New York City. In 2022, Jake had a successful run of monthly shows at The Bitter End in New York City and opened for folk icon, Gordon Lightfoot on an extensive United States Tour. This upcoming year will bring more live shows and music releases for this rising artist. His music is a mix of contemporary Pop Rock inspired by both modern and classic artists such as Matchbox 20, John Mayer, Linkin Park, Cage The Elephant and Ed Sheeran. Jake's debut album, "12 Rounds", is set to release in Summer 2023.
Briana Barbosa
Bri is a Latinx singer and songwriter from New York and she is currently studying at Berklee College of Music. Born in New York to Colombian and Puerto Rican parents, Bri grew up speaking English and Spanish. She brings her culture to her music, singing in both languages while mixing reggaeton, R&B, and pop. She brings her unique tone, passion, and electrifying presence to the stage and looks up to artists such as Karol G, Jessie Reyez, and Kali Uchis.
Crash and Byrne: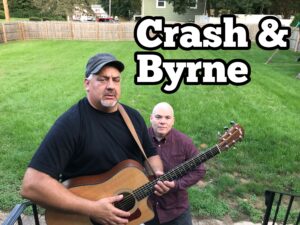 They are an acoustic duo based out of Beacon, New York. The band features Jerry Antalek on guitar and Richard Byrne on percussion and vocals. Performing an eclectic variety of songs from the 50s to the hits of today, the band channels legendary "unplugged" performances from artists such as Billy Joel, Tom Petty, Oasis, Tommy Tutone, Johnny Cash, Buddy Holly, Elvis, Creedence Clearwater Revival and so many more musical giants. Crash and Byrne have been fixtures of the Hudson Valley music scene since 1984 performing at several venues throughout the Hudson Valley including Poughkeepsie's legendary Chance Theater, Dutchess Stadium (Hudson Valley Renegades), and others.!