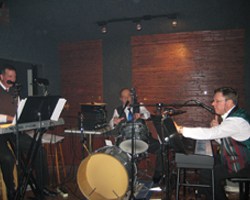 The Jim Marrone Trio performs music from the 60's right through to today and features a wide variety of genres from standards to soul, pop, rock, and jazz. You're likely to hear Frank Sinatra and the Black Eyed Peas covered in the same set. Jim Marrone has a long resume as a featured vocalist, recording artist and professional drummer. Steve Wright brings classical and jazz training to the piano, sax and guitar and creates the band's arrangements. Keyboard player and song-writer Noel Muyskens adds everything from bass to strings and brass.
Johnny Ciao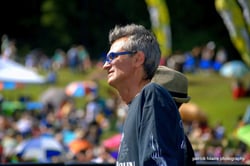 Culinary Rocker and True Celebrity Chef JOHNNY CIAO has cooked for the Who's Who of the entertainment, political and sports worlds. He has appeared on every major television and radio program around the world for the past 25 years. He continues to appear at Festivals and presents Benefit Shows for many charitable organizations. Johnny performs on harmonica with well-known musicians as he prepares his Inventive Cuisine Dishes and tells never before heard stories about his experiences and encounters.  You can check out Johnny in action by clicking on these links: https://www.youtube.com/watch?v=CKah7OEe0PI, https://vimeo.com/146475504
Dean Shot Band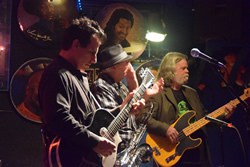 Vocalist and Guitarist Dean Shot's singing and playing explode with soul, self-expression, emotions and creativity. Dean's playing incorporates many diverse musical influences and draws from his unique experiences growing up in Northern New Jersey, surrounded by various cultures. Dean has been inducted into The Blues Hall of Fame as a "Great Blues Artist from New Jersey." Finding inspiration in a large variety of early American music, Dean's influences can often be clearly heard, yet he delivers a strong style that is most definitely all his own. Don't miss your chance to catch this terrific artist in motion!
Arildo de Souza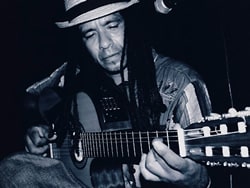 Growing up in the city of Vitoria in Brazil, and sharing a room with his twin brother Aroldo, the first person to give him his musical influence.  While living in Brazil, we listened to a lot of classic rock like King Crimson, Jimmy Hendrix, Yes and Jethro Tull.  Arildo received his first guitar at 10 years old.  While studying at the Sao Paulo School of Music, he gained the love of instrumental, bossa nova, jazz, tropical, American folk and classic rock and Reggae. Arildo moved to states in 1990 and has.  developed a passion for all genres.  Besides playing the acoustic guitar, he also does Italian vocals.  He also has a band, Endigo that have toured throughout the Tri-State area. Now through his words and his music, he is happy to share this with everyone.  His complex and simple ways of telling a story; sometimes his story…through music.
Chef Brandon Walker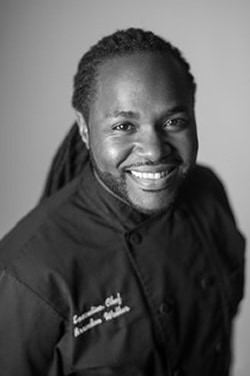 Chef Brandon Walker, a graduate of the Culinary Institute of America, has a range of professional experience in the culinary arts, including time working at renowned New York City restaurants such as The Park Avenue Cafe, Oceana, Asiate, BLT Prime and TriBeCa Grill. After working in New York City, Chef Walker traveled to Europe and Asia to further his culinary experiences. Chef Walker was drawn back to the Hudson Valley because of its rich culture of artisans. Upon his return to the area, he helped to launch Panzur Restaurant and Wine Bar and continued to hone his skills during his tenure there. Following Panzur Restaurant Chef Walker became the opening Executive Chef of the Nic L Inn Wine Cellar on the Hudson. During his time there he received numerous accolades for creating seasonal menus using ingredients from local farmers and purveyors. Not only did it reflect his cooking style but the integrity of the local ingredients. Chef Walker also was a featured on the food network show "Rewrapped" in which he won the episode by creating Carbonara with Ritz Bits crackers with cheese. Shortly after the Nic L Inn, Chef Walker founded B&L Hospitality. Currently B&L Hospitality provides consulting services, catering, private events, and culinary coaching services. Essie's is Chef Walkers first restaurant where he will continue to showcase his love for the culinary arts.
The Midnight Blues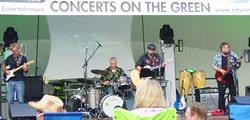 The Midnight Blues plays upbeat, danceable, original rockabilly-folk songs, reminiscent of 50s and 60s icons like Roy Orbison, Johnny Cash, Elvis Presley, Bob Dylan, and Jim Morrison. Singer-songwriter Joey Vee is a Danbury, Connecticut native. The band formed in 2007 and they focus on playing outdoor festivals in the tri-state area. For more info on their songs, band members and where they're playing please visit, www.themidnightblues.com.
Soulshine Entertainment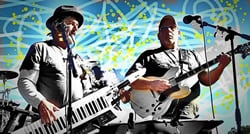 Founded by Greg "Cowboy" Monacelli, Soulshine Entertainment is part of the bigger group with his original band, Scarecrow.  Formed, fifteen years ago on a pumpkin picking farm, when "Cowboy" was dressed as a scarecrow performing to families with original fun songs to classics as "Old MacDonald" to "Knockin on Heavens Door." Other band members are: drummer, Alan Copeland and guitar and vocals, Angelo Santilli.  Scarecrow and Soulshine Entertainment have their own brand of rootsy Rock 'n' roll, blues, country and original music and covering other musical genres.  They have performed throughout the Hudson Valley and the Tri-State area.